We strongly believe that our work makes the world a better place. We are confident that mutual understanding and availability of knowledge are able to unite people. It is our job to endow words with meaning for great deeds and remarkable ideas. TraduPeru-languages translating Company's motto is, "The language solution for your event" We provide information and ensure mutual understanding between people. Our clients can easily reach their objectives thanks to our individual and professional approach.
We make the world understandable. We contribute to the availability of knowledge. We put ideas into practice. We help people feel happy.
+ Affordable prices state-of-the-art equipment puntuality commitment Human quality Safety in professional activities
+ Experience High Quality and Customer Satisfaction
+ With the ultimate goal of high quality and customer satisfaction.
+ We Offer Complete Transparency
+ Customized Translation Service
+ Our hotline is available 24/7. If you need a fast, professional and customized translation, we can offer you a simple solution.
+ Budgets as soon as possible + Immediate answers + Own equipment with our stamp + Own means of transport + Personal attention + Knowledge in audiovisual and in translation service and team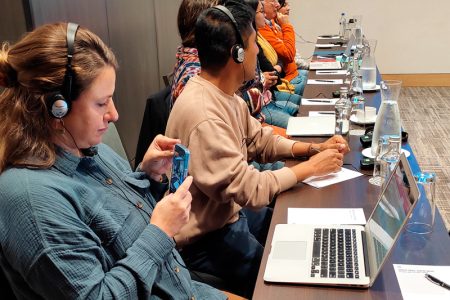 22 years of experience and development are our best guarantee.
I lived in Russia 3 years, I currently work for all of Peru, I have 22 years in the Audiovisual area Languages: Spanish and Russian Honesty, Creativity, perfectionism and dynamism High degree of responsibility Ability to work as a team Management of small and large groups That would guarantee: Excellence, quality and good results Personal attention